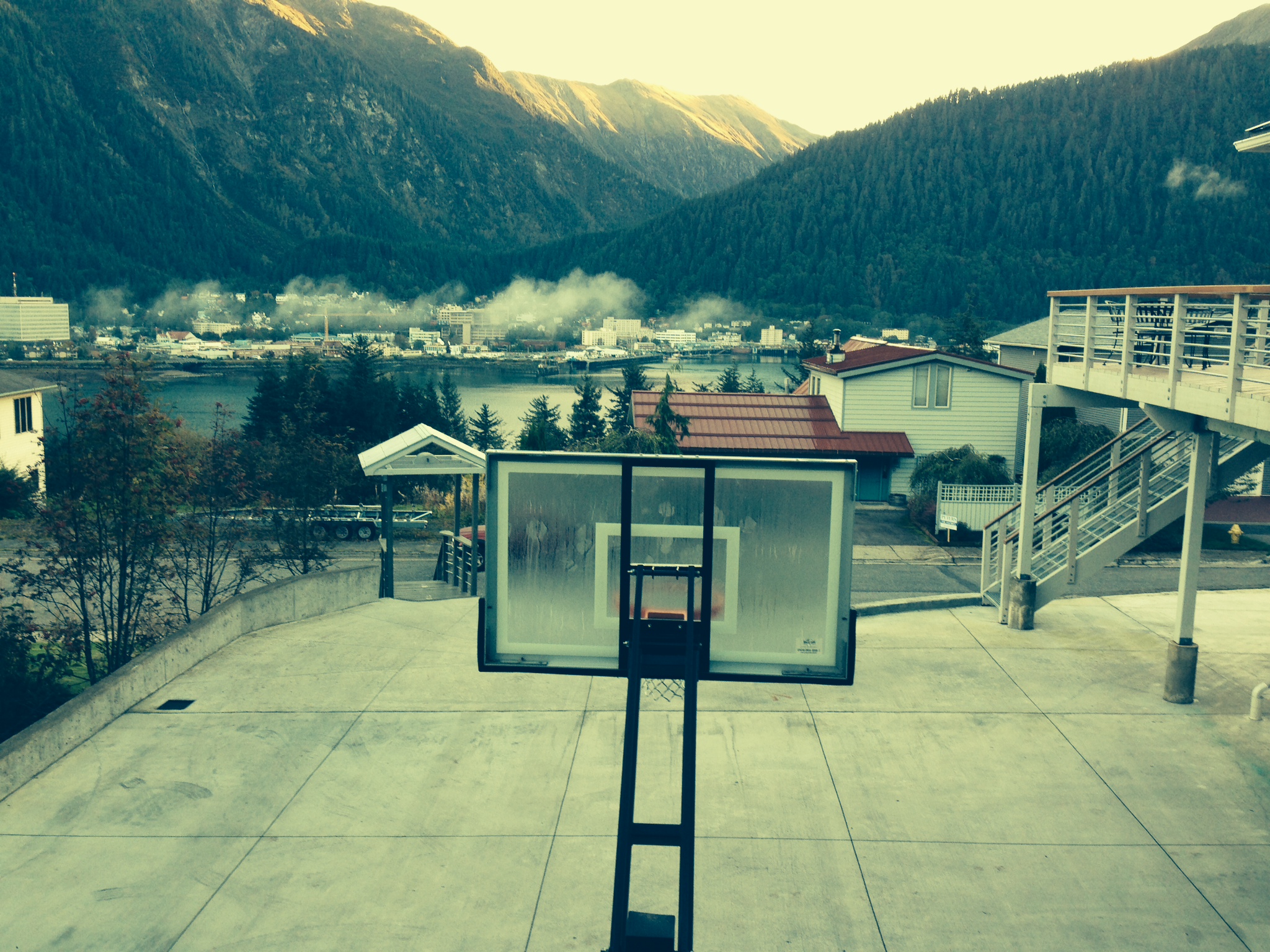 Dimensions of AK Joneses' basketball court--41'wide X 36' deep, 220 feet in elevation on Douglas Island across the channel from Alaska's capital city, Juneau. It is thought to be the highest elevation basketball court in SE Alaska--pinned into bedrock.
Pro Dunk Gold Basketball in Juneao, Alaska
Alberta and her family live in Juneao, Alaska.
Driveway
Photos of basketball goals utilizing the driveway as a great playing area.
Half Court
Wonderful pictures of basketball half-courts submitted by our customers and one of the largest categories of photo albums we have.
Mountain
Picturesque basketball courts surrounded by mountains making for a unique playing experience.
Browse all categories