Our online first, manufacturer direct business model affords us three valuable advantages...
Lower Prices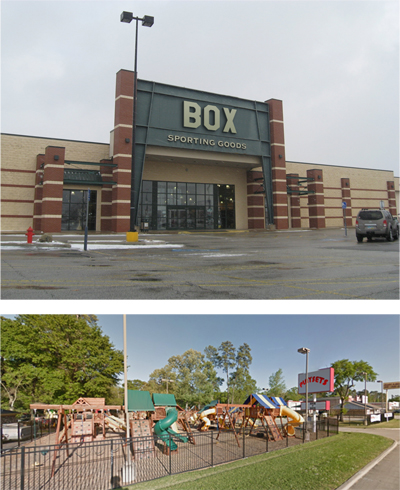 By selling our hoops directly to customers we are able to cut out the reseller lowering our cost structure. Why do retailers have to charge more?
30% Profit Margin
The owner or corporation behind the retailer must make a profit, usually 30%. This profit margin is where most of your increased cost is going.
Higher Staffing Costs
In almost all businesses one of the highest costs is wages. Brick and mortar stores require more staff per dollar of goods sold increasing your cost.
High Warehousing Cost
Real estate in high visibility areas like highway frontage isn't cheap. That makes for a pricy lease and extremely expensive warehouse space ... especially when you you're talking about something the size of a basketball goal.
Better Basketball Goals
Retailers are usually cramped for space. Their requirements are not always the best fit for a high-end basketball goal.
| Ideal Retailer Product | High End Basketball Goal |
| --- | --- |
| Light | Heavy |
| Boxes Up Nicely | Large Akward Boxes |
| Sells Like Gangbusters | Low Volume |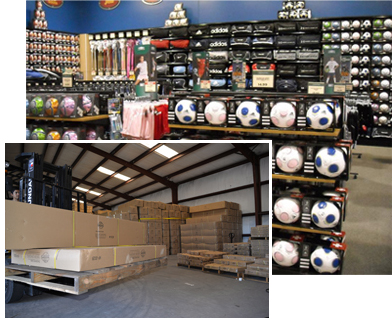 High-end basketball goals meet none of the characteristics a retailer is looking for in an ideal product.
Instead, retailers sell low and medium grade basketball hoops. These goals don't weigh a lot, package up nicely and are at a lower price point that the masses are comfortable with. If that's what you're looking for, you're in the wrong place.
Pro Dunk Hoops basketball systems use more steel and glass delivering gymnasium quality play and durability. We use 70% fewer parts than box store brands and back it all up with the industry's best warranty covering all play including dunking and hanging.
Expert Product Knowledge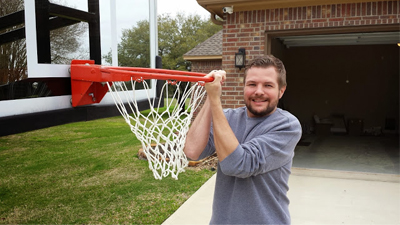 When you call us, you won't hear a machine. You won't be in queue. You won't have to leave a message. Within four rings, you'll be speaking with a product expert.
All of our experts have extensive installation and product experience enabling them to answer any question you have throughout ownership of your basketball system.
Product Selection
We'll talk about your area and the players that'll be using your hoop to help you determine the perfect basketball system for you.
Installation
Not sure about something during installation? No problem. We have been doing installation in the Houston, TX area since 1984. There isn't much we haven't seen.
Post Sale Support
Our support team is fast and effective, resolving issues within two business days on average.
Other Advantages Of Buying Direct
We stock parts! Most ship within just two business days
We keep your order on file
You don't need to register a warranty
We know the precise model and version you ordered allowing us to send the correct part the first time without you having to take measurements.