Pro Dunk Albuquerque
💪 Heavy-duty basketbal hoops 50% heavier vs store brands 🚚 shipped directly to you & 🔧 installed by top local Albuquerque profesionals
Company
Pro Dunk Hoops Albuquerque
Address
2406 Comanche Rd NE, Suite 1
Albuquerque
,
NM
87107
United States
Pro Dunk Hoops has teamed up with Andrae Baca at Pro Assemble out of Albuquerque, NM to offer you the best basketball goals on the market manufacture-direct with installation by the most professional crew in all of Albuquerque.
Featured Albuquerque Installer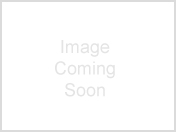 Pro Assemble
505-807-0309
About
I provide a quality service for every customer. I will respond quickly and usually build within 48 hours of contact. I have 2 years of professional experience and 15 years experience of building things because I love it. I love my job!