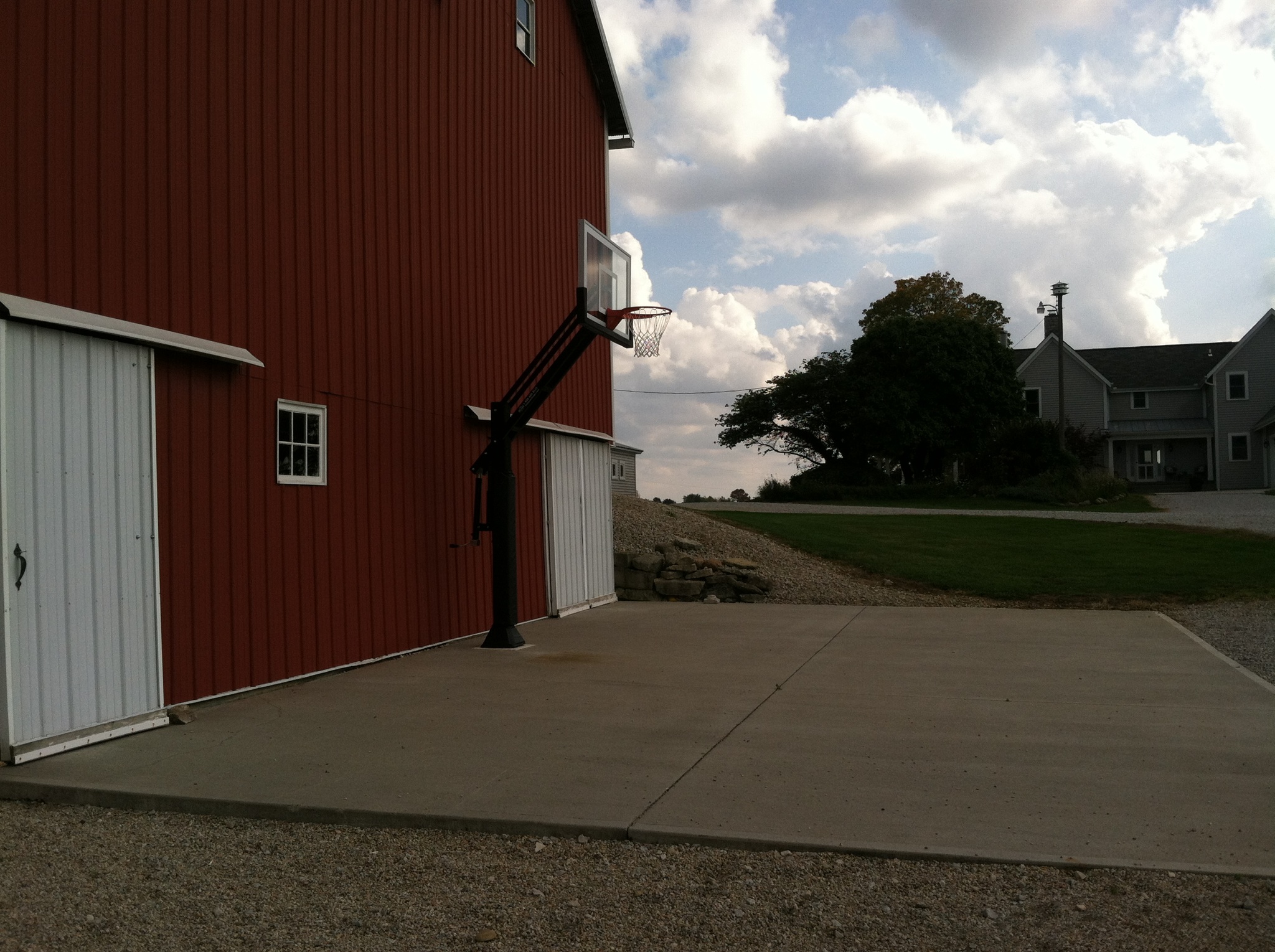 Alongside this Ohio barn stands this Pro Dunk Gold Basketball system.
The scenic view is perfect for practice and friendly competition.
Pro Dunk Gold Basketball Goal from London, OH
Laura from London, Ohio brings us her Pro Dunk Gold Basketball system install.
Backyard
Get great ideas for your backyard basketball court by browsing these awesome photos submitted by our customers.
Concrete Slab
Great photos of dedicated concrete pads as basketball courts including fancy surfaced courts, barebones courts and everything in-between.
Browse all categories