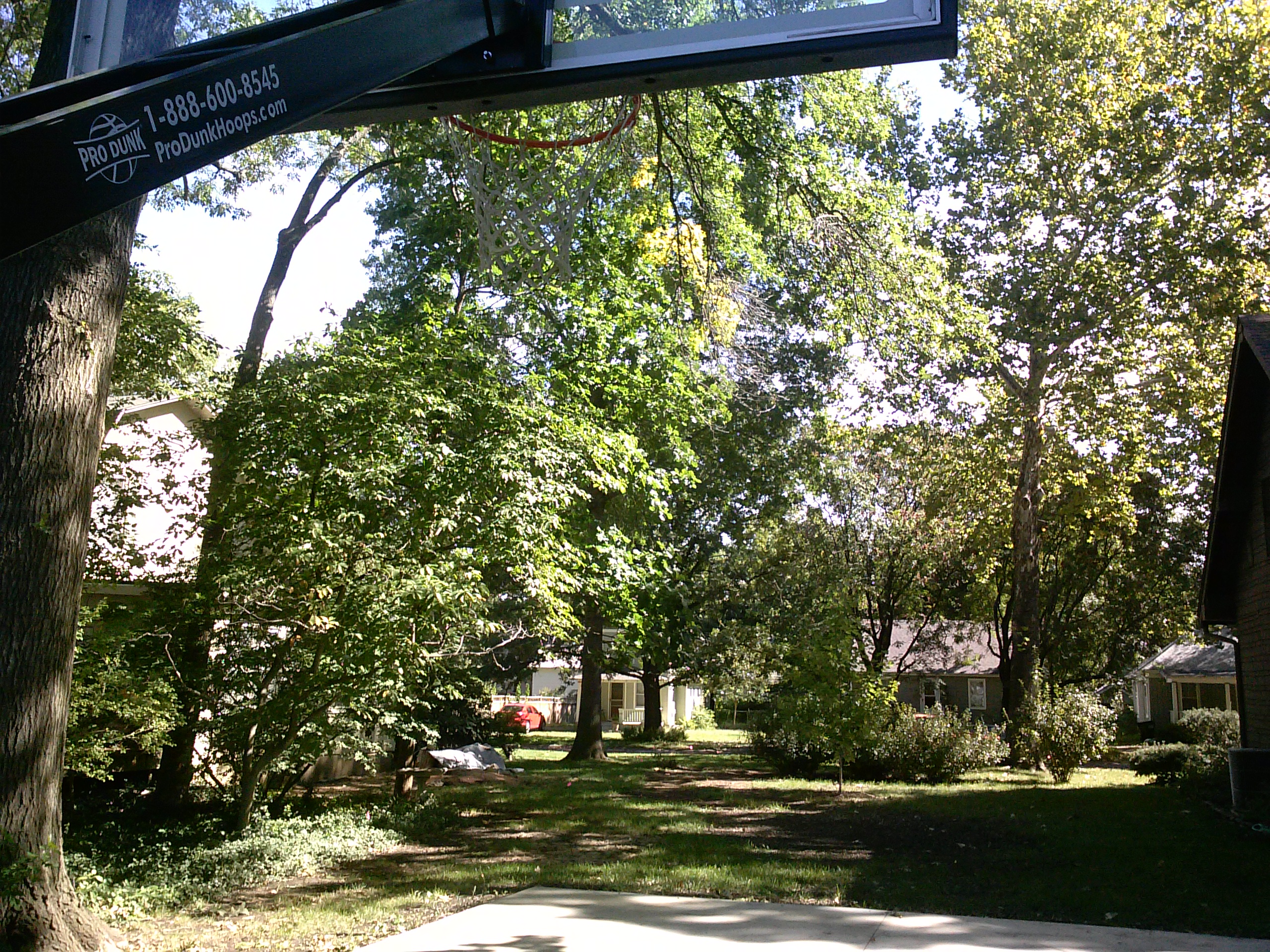 This behind the goal view shows the Pro Dunk Platinum Basketball installed in this Kansas backyard.
Tall trees offer plenty of shade, so as to help keep the games going as long as possible during the Kansas summers.
Pro Dunk Platinum Basketball Goal in Lawrence, KS
Curt from Lawrence, Kansas brings us his Pro Dunk Platinum Basketball system.
Adjusted Low
Basketball goals that have been lowered from regulation height for your dunking pleasure.
Backyard
Get great ideas for your backyard basketball court by browsing these awesome photos submitted by our customers.
Concrete Slab
Great photos of dedicated concrete pads as basketball courts including fancy surfaced courts, barebones courts and everything in-between.
Browse all categories